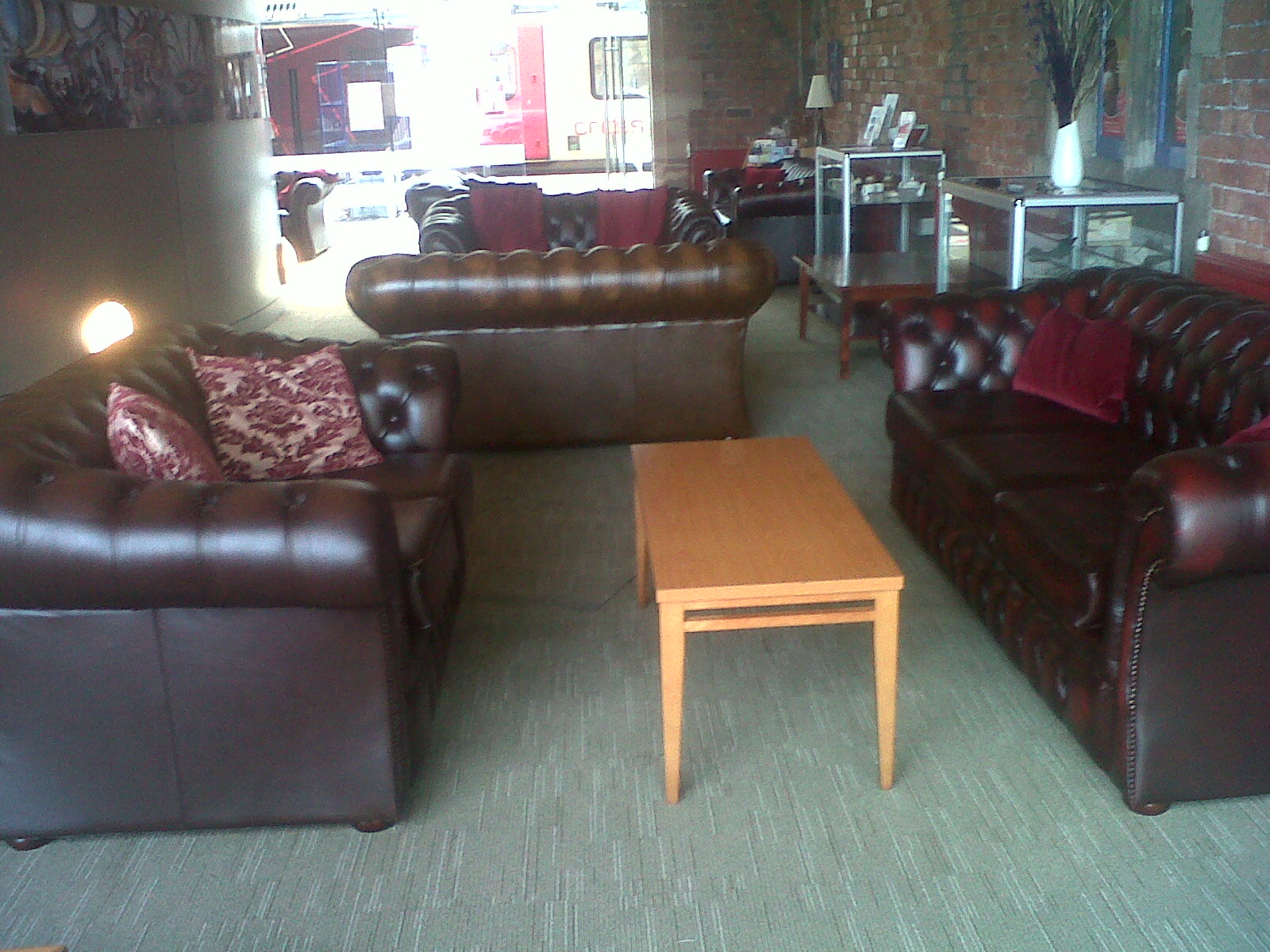 We have recently been approached to fit out the Virgin First Class lounge in Stoke-On-Trent and were delighted to help.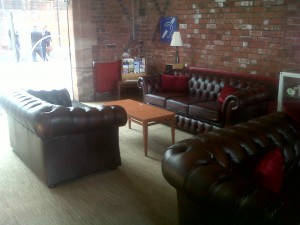 Featuring our Gladbury Traditional Leather Sofa design, a range of sizes and antique colours were chosen to give an offbeat vintage look.
Given the environment we suggested antique leather due to its incredibly hardwearing properties. Made using corrected grain hides this type of leather offers a very uniform colour and texture that is resistant to spills, stains and scratching. Character is added by hand rubbing the leather in high wear areas such as the seats and arms to mimic an aged finish.
Once the colour was chosen everyone agreed the Gladbury Traditional Leather Sofa offered the perfect style. The Gladbury has beautifully flared arms and a slightly raised back offering extra support for those commuter cat naps!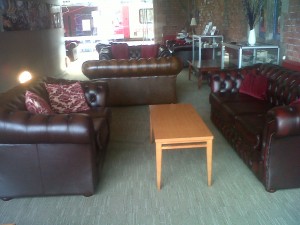 The Chesterfield Company is proud to have worked with an array of organisations to fit out public spaces including MOD bases, pubs, restaurants and hotels as well as thousands of individuals homes. Whatever your requirements, big or small, please don't hesitate to get in touch and start creating your perfect space.
Need a brochure and or leather samples to help your decision making? Request Samples