The Chesterfield Company | Augusts Featured Product
Every month at The Chesterfield Company we like to present our customers with a featured product. This month it is the turn of our "Scroll Wing Chesterfield Leather Vintage Armchair". As a product that has received great reviews from all of our customers it is one that is growing in popularity and is often matched with our "Queen Anne Leather Foot stall".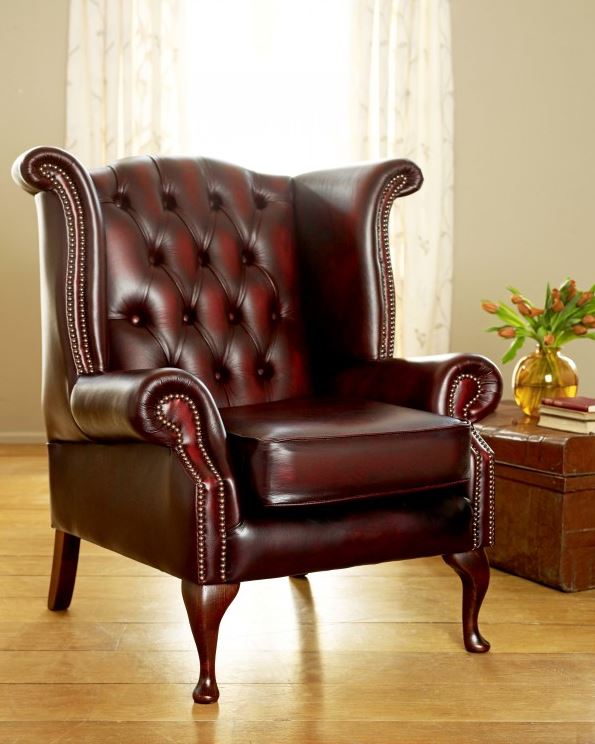 The Scroll Wing Leather Vintage Armchair is a generously spaced and deep armchair which combines an exhilarating blend of comfort, practicality and Chesterfield tradition. With its deep buttoned back and impeccably comfortable seat you'll be sitting at ease for hours. The dimensions are as follows: Height – 105; Depth – 85; Width – 87.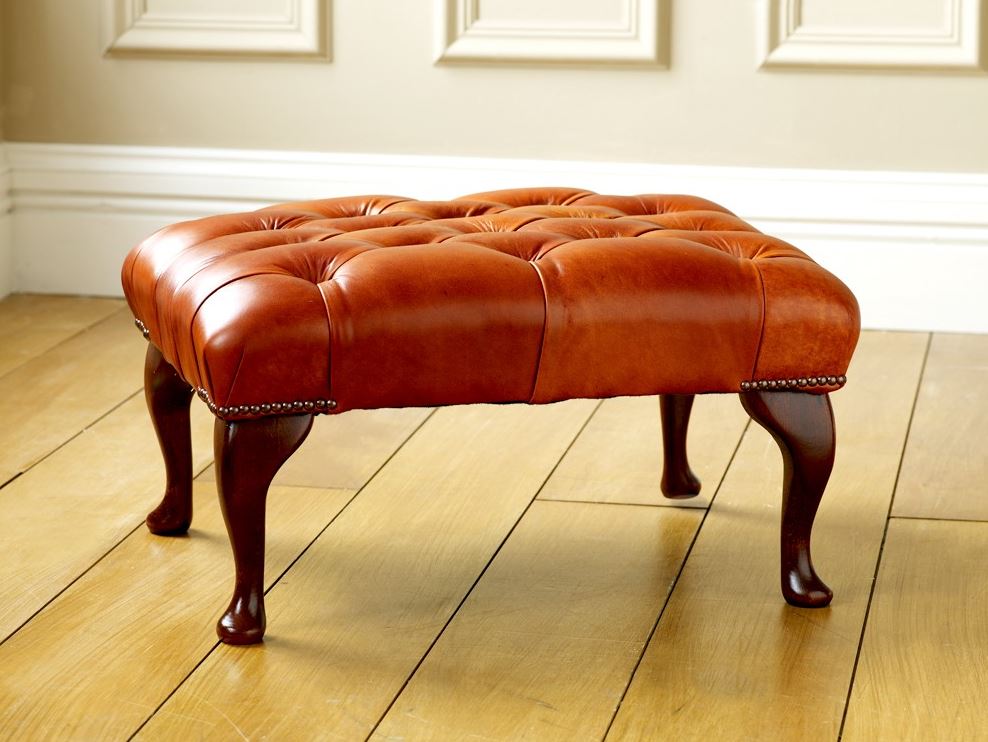 As with all of our sofas and chairs, a range of premium leather swatches are available to completely customise your next investment…
 – The swatches range in prices starting with antique leather, which incorporates 4 stunning antique colours with an attractive top coat which is hand rubbed to create the wonderful two tone Vintage antique leather look.
 – Full grain leather is slightly more expensive with 11 colour options ranging from chestnut to cottonseed that are finished with a blend of oils and waxes to achieve a cracked and distressed finish.
 – Next we have the Old Vintage Aniline with the broadest range of colours. The 14 colours range from cognac to saddle and ooze with character and charm. The appearances of scars add character and make each piece truly unique.
 – Finally the Premium Aniline offers a range of the top selection of UK hides finished with a blend of oils and waxes. The selection of 12 colours ranging from brandy to teak have been lightly brushed with beeswax to give a pleasant distressed and matte Vintage appearance.
Once you have customised your Scroll Wing Leather Vintage Armchair you will be ready for the checkout. Then it's up to us… Our delivery service will get your new bespoke Chesterfield piece to you in around 6 weeks and can deliver to any address in the mainland UK.
For more info on the rest of our Bespoke Chesterfield Sofas, Leather Sofas, Sofa Beds and Accessories visit our website or call our team on 0161 737 1600.
Like us on Facebook and follow us on Twitter for all the latest news, offers and events.