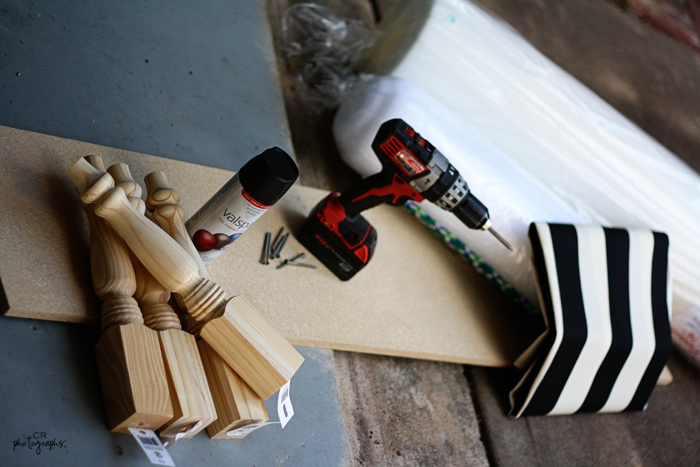 Your hallway doesn't have to be empty space – here are some simple ideas to make the most of it with DIY projects that take a matter of minutes.
1. Put up a mirror, reflecting back light and making the space look bigger.
2. Add a small shelf for keys, mail or loose change – out of sight of your letterbox, for security.
3. Brighten up the space with a lick of paint, even if only on one wall.
4. If block colour's not your thing, stencil a design across the wall instead.
5. Add simple seating – somewhere to sit to put on and take off your shoes.
6. Install a shoe rack to keep wet and muddy footwear off the floor.
7. Above this, put up some hooks for coats, hats and umbrellas.
8. Increase your home's storage with a chest or cupboard – possibly with a padded top to double as a seat.
9. Fit or replace your hallway's coving for a tidy finish around the ceiling.
10. Got a spare plug socket? Trail a phone charger to your hall table so you always have somewhere to plug in your handset – with cable hooks and tidies to tack the wire neatly to the wall.
11. Replace an old, worn-out doorbell sounder with a fully functional newer model, properly wired into your button outside.
12. Fit a secure box for any valuables, firmly screwed to the wall so it cannot be easily removed by thieves.
13. Add a wall light or table lamp so you have light as soon as you arrive home.
14. Clean, wax or polish the floor, or lay new carpet – usually not expensive for a normal-sized hallway.
15. For a personal touch to wall decoration, put up a few family photos.
16. Install draught excluders to prevent cold air from creeping into your home via your hallway.
17. Combine with a cage or container to catch posted mail, and prevent any other unwanted access through your letterbox.
18. Paint your interior doors to help make the entry into your home as attractive as possible – do the same for skirting boards and any door and window frames or sills.
19. In small hallways, work vertically – shoe racks below coat pegs below hat hooks, for example – to maximise your use of space.
20. If your front door opens directly into your living room, create a virtual hallway, with a small table for keys and cash, and a wall-mounted or free-standing coat and umbrella stand.
Most of these are quick-fixes, and many use materials you might already have in your garage or under-stairs cupboard – but spend an afternoon on them, and your hallway could soon be looking much better and brighter.
Like us on Facebook and follow us on Twitter and Google + for all the latest news, offers and events.