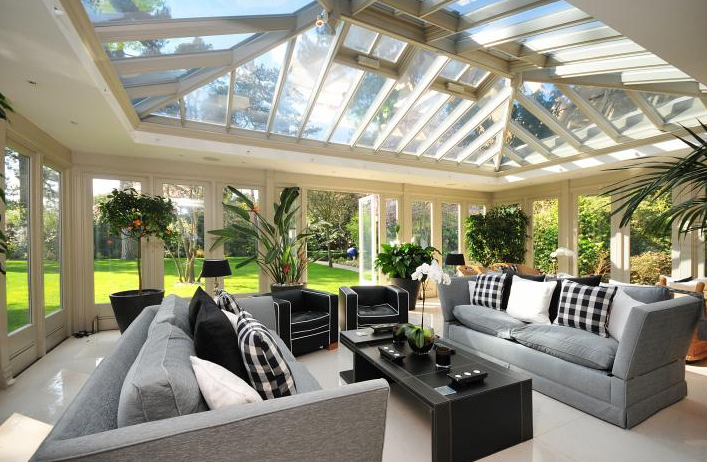 Conservatories have only relatively recently become something that a large number of households have access to – before that they were the preserve of the relatively wealthy, and while that is still true to a certain extent, more and more of us are able to afford to have one built, or to buy a home with an existing conservatory in place.
But how do you decorate a room built mostly out of glass, and designed to trap as much heat and sunlight as possible? Here are five top tips…
1. Think Normal
One of the easiest approaches is to decorate your conservatory as you would any other room; you won't be able to wallpaper the windows, of course, but there's nothing to stop you from fitting carpet or putting rugs down over the tiled floor for extra comfort.
Take this comfort even further with a sofa you might have in your lounge; Chesterfield's sofas are elegant, classic pieces of furniture that can work perfectly in any room of the house – including the conservatory.
2. Think Clean
If your conservatory is likely to get very hot, then being able to clean it easily should be a priority, and again Chesterfield's sofas are an excellent choice, perfectly connecting the indoor space of your conservatory with its English country garden surroundings.
Leather in particular can be much more pleasant to sit on than stiflingly plush fabric upholstery on a hot day, and the best part is that it can easily be wiped clean with a damp cloth or even a moist baby wipe, taking a matter of seconds.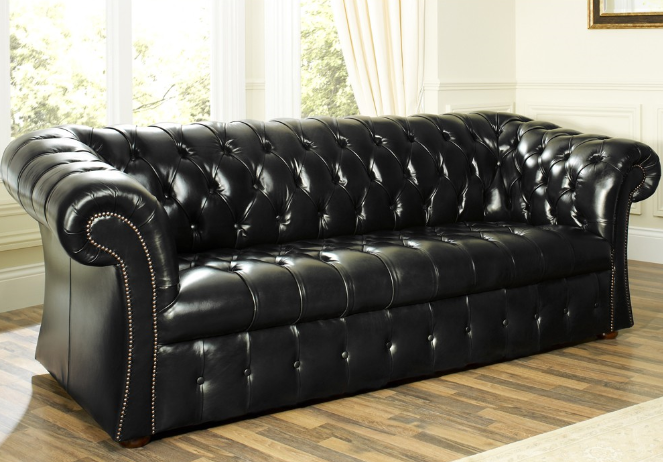 3. Think Outside
This is the one time where the phrase "think outside the box" applies almost literally; take inspiration from the garden surrounding your conservatory, and decorate based on that.
Whites and greens make a garden-like colour scheme that will also help to make your conservatory look and feel clean, while a Chesterfield sofa in classic natural leather colours will fit perfectly alongside these typically English shades.
4. Think Cool
If you don't want your conservatory to get too hot, plan ahead for the heat of summer, and install some form of solar screening.
Blinds are the obvious option, but you can easily add a tint or frosting to your conservatory glass, with stick-on films that achieve a high standard of finish.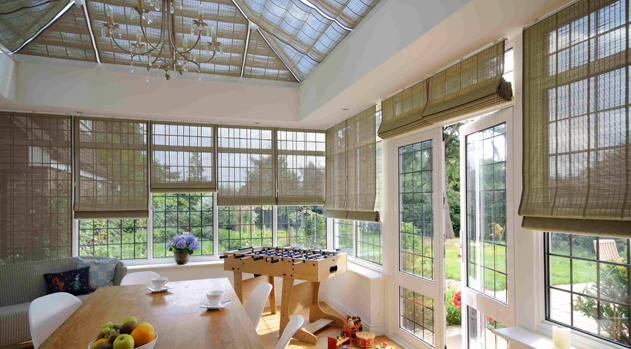 5. Think Elegance
Finally, make the most of the value your conservatory adds to your home, and furnish it elegantly – you've worked hard for this space, so don't waste it or feel like it's less deserving of your design efforts than the other rooms in your home.
Chesterfield sofas can again serve as the centrepiece for this kind of design, accompanied by window frosting with decorative designs incorporated into it, and slender standard lamps to provide functional lighting for the evenings.
Like us on Facebook and follow us on Twitter and Google + for all the latest news, offers and events.