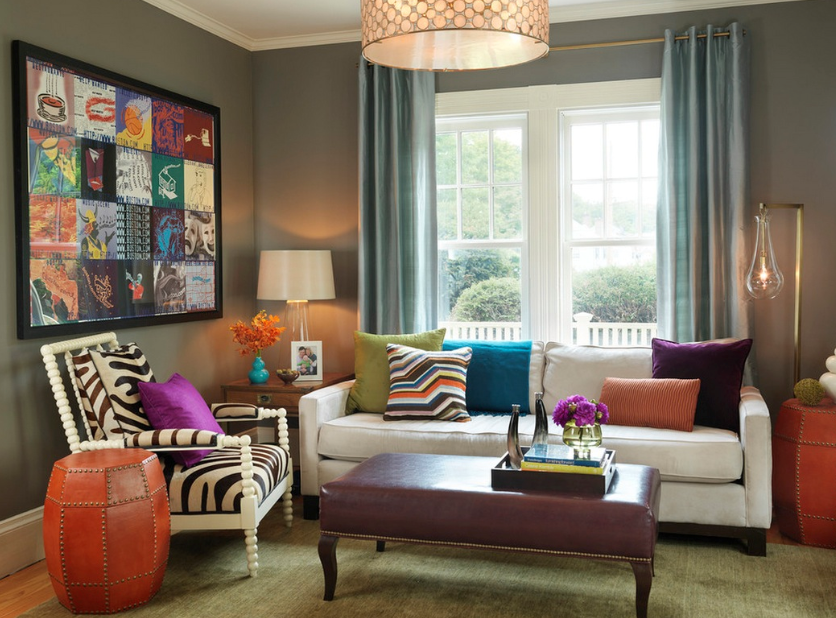 Mix and Match is a hot trend in dining room decoration, and a good way of dressing a room on a budget, to achieve a distinctive visual style, or if you simply want some understated elegance without the usual formality of a matching dining room furniture set.
Despite the apparently random nature of Mix and Match, there is actually some careful structure in most mixed furniture sets, so here are some of the many directions from which you can choose to approach this trend.
1. Colour cohesion
First up, think about having all of your chairs the same colour – this can bring cohesion to a furniture set that otherwise contains several different styles and shapes.
Cohesive colour doesn't have to mean they are all exactly the same shade, but choosing dark and light tones from within the same colour family, or complementary portions of the colour wheel, can bring overall harmony without unwanted formality.
2. About shape
Shape is one of the most important elements in determining the visual appeal of furniture of all kinds, so if you want to keep the cohesion factor high in your dining room, choose matching-shaped chairs.
This built-in coherence then means you can be a little more adventurous in your choice of colours, so a set of seats might include no two in exactly the same shade, or you might instead opt for vintage upholstery using remnants of old fabrics that would be insufficient to cover a full set of seats.
3. Repurpose
The joy of Mix and Match is that not all of your dining chairs have to be dining chairs – you can easily repurpose seating originally designed for other uses, providing it fits at your table at a sensible height.
You might even want to include a bench or sofa at one side of a long dining table, providing comfortable seating and making it easier to adjust the number of place settings when guests arrive.
4. Something old, something new
If you want to go beyond just varying the colour or shape of your chairs, then be ambitious – and combine iconic old and new styles in the same room.
The same rules apply here, so bring coherence in another way, such as by painting the seating all the same colour, and you can actually achieve harmony from furniture manufactured decades or even centuries apart.
5. The Scatter Gun
Finally, trust your instincts, especially if you know from experience that you have a good eye for interior design.
When you're naturally stylish, you can create dynamic seating sets without any of the above rules – different ages, shapes and colours all working well alongside one another.
It's not easy to do unless you're naturally gifted at interior design, but if you feel up to it, this most 'random' way of choosing your chairs can create the most dynamic and visually gripping dining room overall.
Like us on Facebook and follow us on Twitter and Google + for all the latest news, offers and events.
If you'd like anymore information on our range of sofas, chairs and stools call us on 0161 737 1600 or click here!