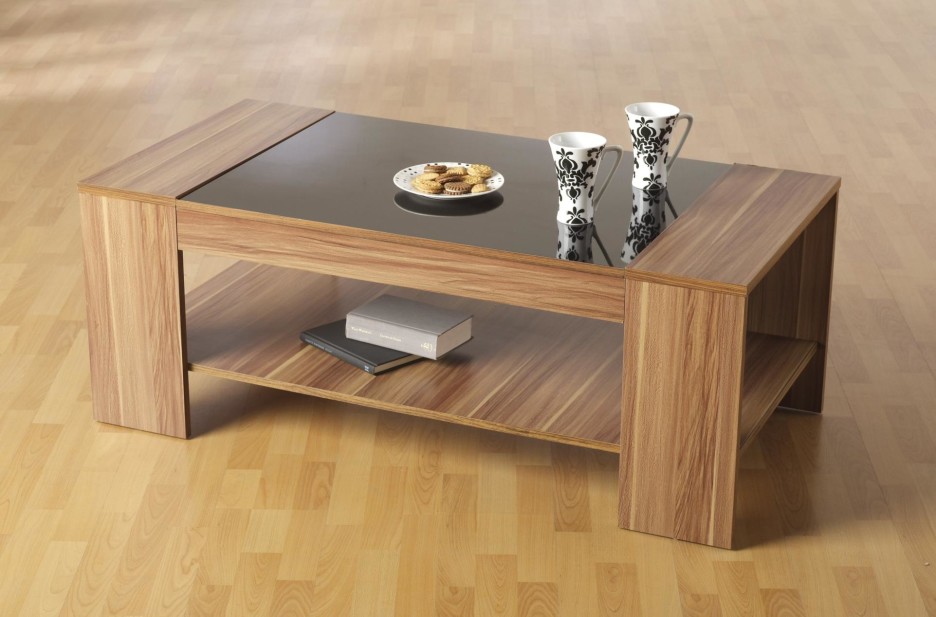 Living rooms often have plenty of places to sit, but not many surfaces on which to place anything else.
A great sofa is the centerpiece of any lounge, but for practicality's sake it's always useful to have a coffee table within easy reach.
Choose wisely and this can add more than just a resting place for your cup of tea or coffee; it can be a functional piece of furniture in its own right.
Macy Ottoman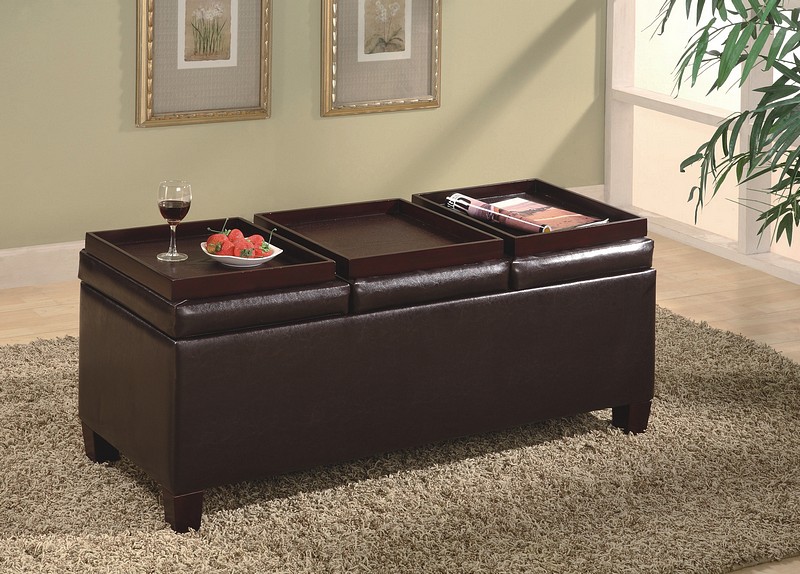 Our Macy Ottoman is a fine example of a beautiful and versatile piece of furniture that can be drafted in for use as a coffee table when needed.
Flat-topped and leather-upholstered, there's nothing to stop you from placing a mug and a magazine on top of it – just be sure to use a coaster.
Meanwhile, it can also act as a footstool, or as a spare seat for younger visitors, if your sofa's full.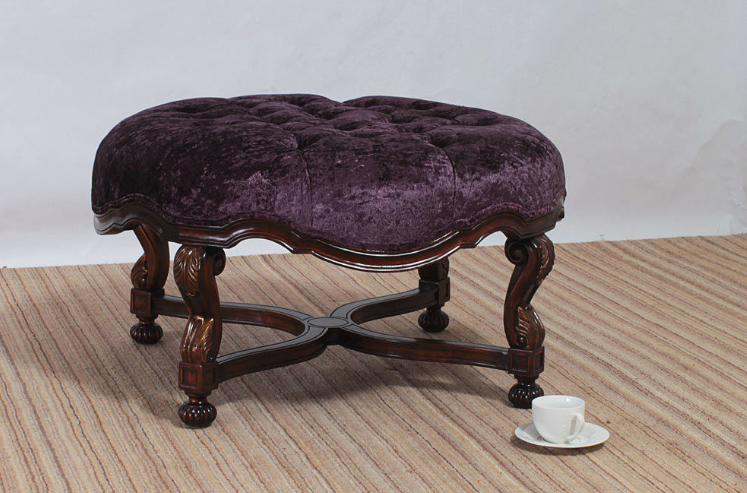 The second of our own items that can work well as a coffee table is the Arundel Vintage Footstool.
It's low-slung and, with its corner feet, it looks the part; again, just add a coaster or placemat to keep your cup level and steady on the buttoned leather top.
Regent Cocktail Table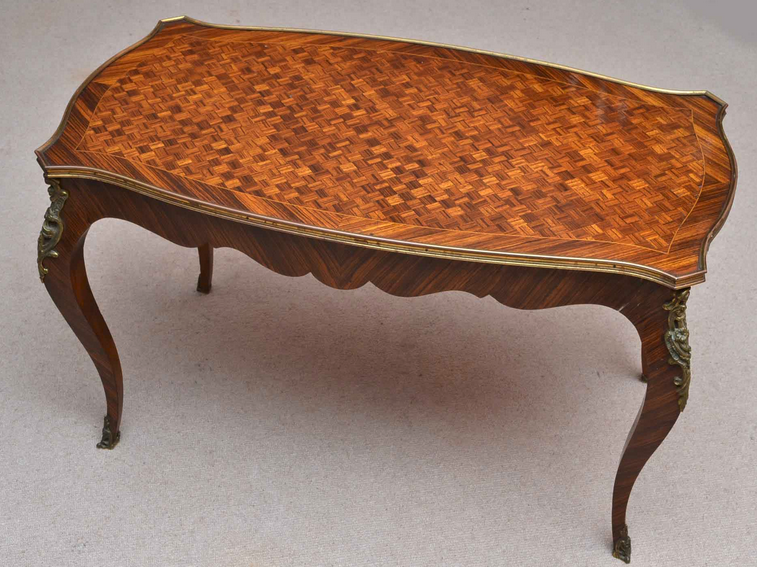 The Regent Cocktail Table from Jonathan Adler is marble-topped and ideal for coffee or cocktails alike.
A modern classic that bridges the eras, it's also available as a three-legged demilune table with a semicircular top and one flat edge, allowing it to be placed against a wall.
Cornered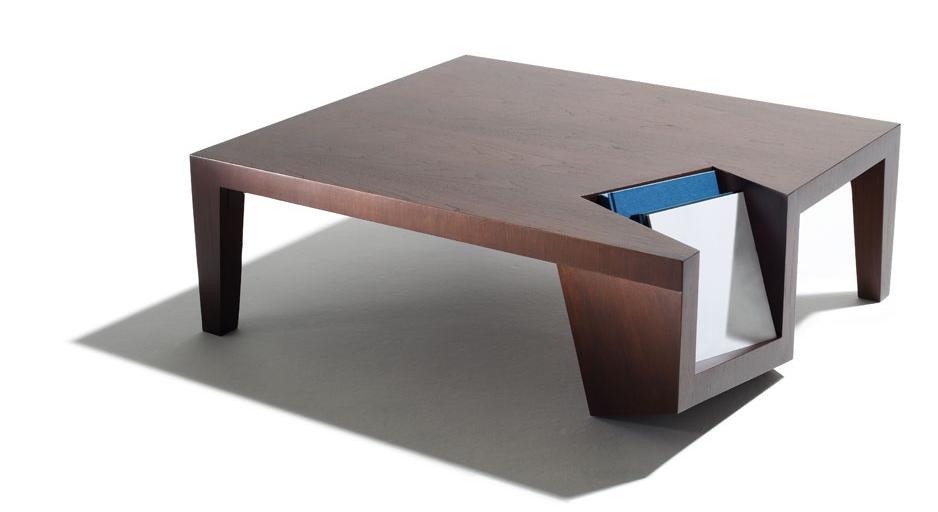 Simply named 'Cornered', Dylan Gold's design is distinctly modern, built out of MDF with a walnut, maple, cherry or oak veneer.
It's a standard four-legged wooden coffee table, with one exception – one entire corner is recessed to create an integral magazine rack.
Any standard-sized magazine or coffee table book should fit into the stand, keeping the surface clear for those cups and mugs to occupy.
Braxton Coffee Table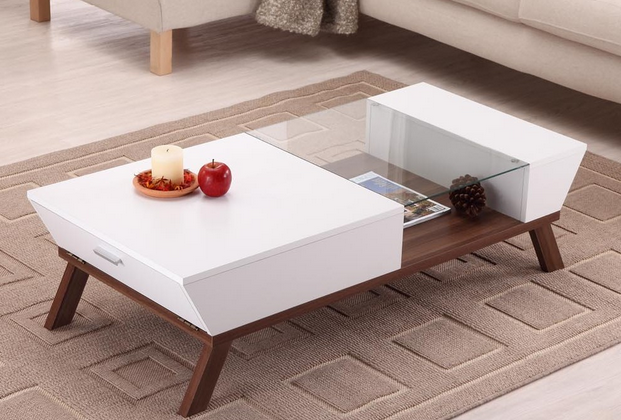 Like Cornered, the Braxton Coffee Table from Enitial Lab puts your magazines out of the way, yet on display.
A 'window' in the surface of the table allows you to see through to the magazine tray below, in what is otherwise a consistently coloured construction.
Choose from a wood finish or a minimalist and modern gloss white finish with wood-coloured legs and lower surface.
Either way, it's a practical and elegant – and decidedly modern – take on the classic coffee table design.
Like us on Facebook and follow us on Twitter and Google + for all the latest news, offers and events.
If you'd like any information on our range of sofas, chairs and stools call us on 0161 737 1600 or click here!