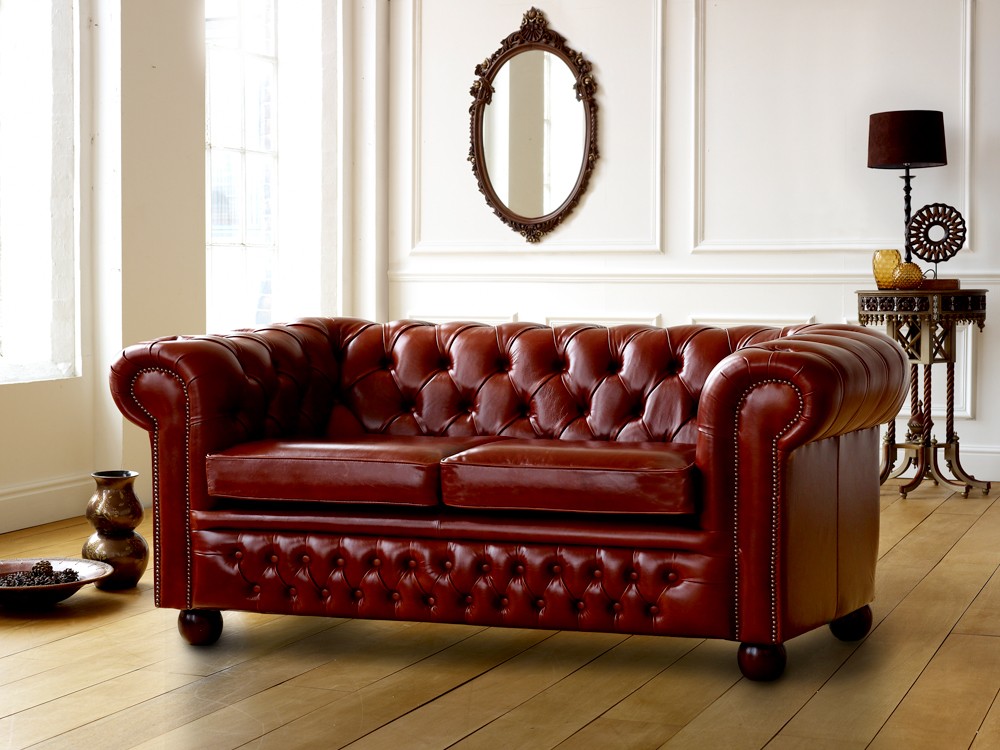 Like thousands of discerning homeowners worldwide, you've chosen your perfect chesterfield Sofa and it looks great in your room.
Natural distressing and aging can add to the visual appeal of a chesterfield sofa over time but it's important to protect against unsightly cracking, drying and stains.

Cleaning a Leather Chesterfield Sofa
Leather is a natural material, meaning no two types are exactly the same, so there is no single 'right' way to clean and care for it.
But you should always aim to keep it as dust-free as you can, to prevent the leather from drying out.
When vacuuming, only use soft brush attachments rather than hard plastic ones that could damage the surface of the leather. To ensure you stay sitting pretty, keep your sofa stain-free by wiping, if required, with a clean and lightly damp cloth.
For more stubborn stains, a mild soapy solution should banish any unsightly blemishes, applied evenly and lightly, with a slightly damp cloth.
Watch out for wetness though – ensure there's no excess water present on the cloth or the furniture, before padding in a circular 'feathering' motion around the stain.
If excess moisture does occur, quickly (but gently) pat with a clean, dry cloth to remove this and prepare for the application of any care and protection products.

Chesterfield Sofa Care
Maintain the trademark softness and suppleness of a leather chesterfield following cleaning with a specialist leather protection cream.
These work alongside your cleaning products and should be applied to the surface of a leather sofa to add an invisible coating which makes effective removal of stains much easier. Follow these simple steps and your chesterfield will retain the timeless quality that has made it a style and comfort favourite for over 300 years.
You can view our stunning range of Chesterfield sofas here