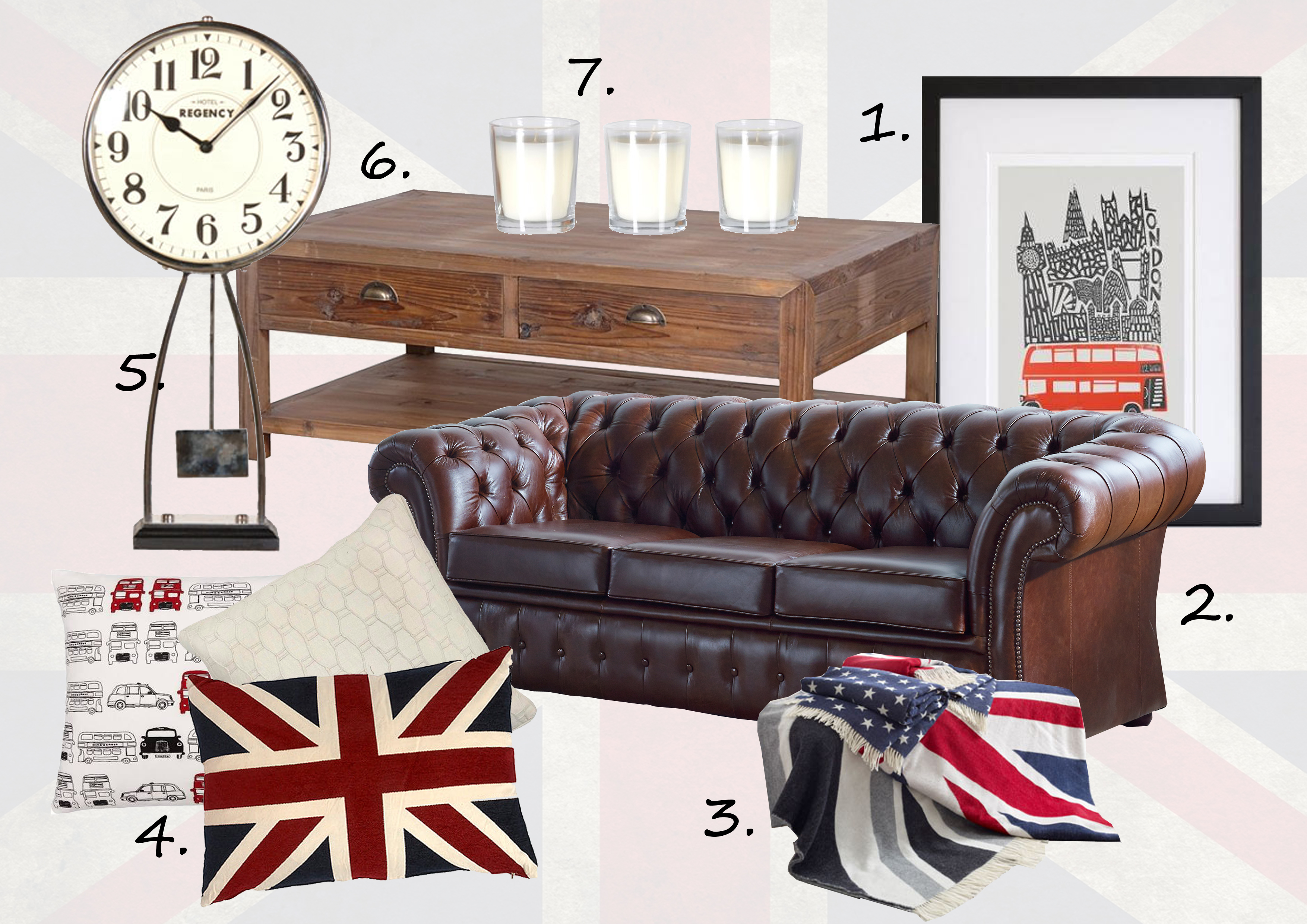 A British, traditional handmade leather sofa deserves to be accompanied by classic accessories to finish off that perfect vintage, patriotic look. For this blog post, we have teamed up our classic handmade traditional Gladbury leather sofa with a variety of furniture and accessories we think reflect the 'Best of British'.
Creating a simple yet effective room set can be difficult, but with our traditional Chesterfield sofa, we are sure you will be inspired and motivated to find those perfect accessories which suit you best.
 1.       Artwork
Adding decorative art to the walls will enhance any room, adding colour and texture to a blank canvas.
Here at The Chesterfield Company, we are proud to manufacture every elements of our sofas right here in the UK, making it a truly British time piece.
The Gladbury Leather Sofa, which is also available as a sofa bed is a classic Chesterfield which would help create a traditional ambience to any home.
 3.       Union Jack Throw
Nothing sets the British tone quite like a union jack. This iconic design is woven in Britain from premium quality lamb's wool and is sure to help you complete your traditional living room look. Partner this classic throw with traditional furniture to create an authentic British look.
 4.       Cushions
The bright colours and distinctive prints of these selected cushions work hand in hand with the simplicity of the leather sofa – adding vibrancy and affirming the truly British theme. Teamed with a simple cream cushion to break up heavy patterns, this look will be sure to create that regency look.
 5.       Regency Clock
No room is complete without a striking clock and this regency clock ties perfectly in with the theme of this set. Simple yet bold, this piece would be the ideal choice for your British style living room.
 6.       Rustic Pine Coffee Table
With the same tone of finish to the Rustic Pine Drawer set, this rustic pine coffee table also offers a practical amount of storage as well as being a stylish and versatile piece of furniture for your home.
 7.       Candles
A finishing touch to any living space. Add ambience and vibrancy to your living room by night by adding a glow of light.