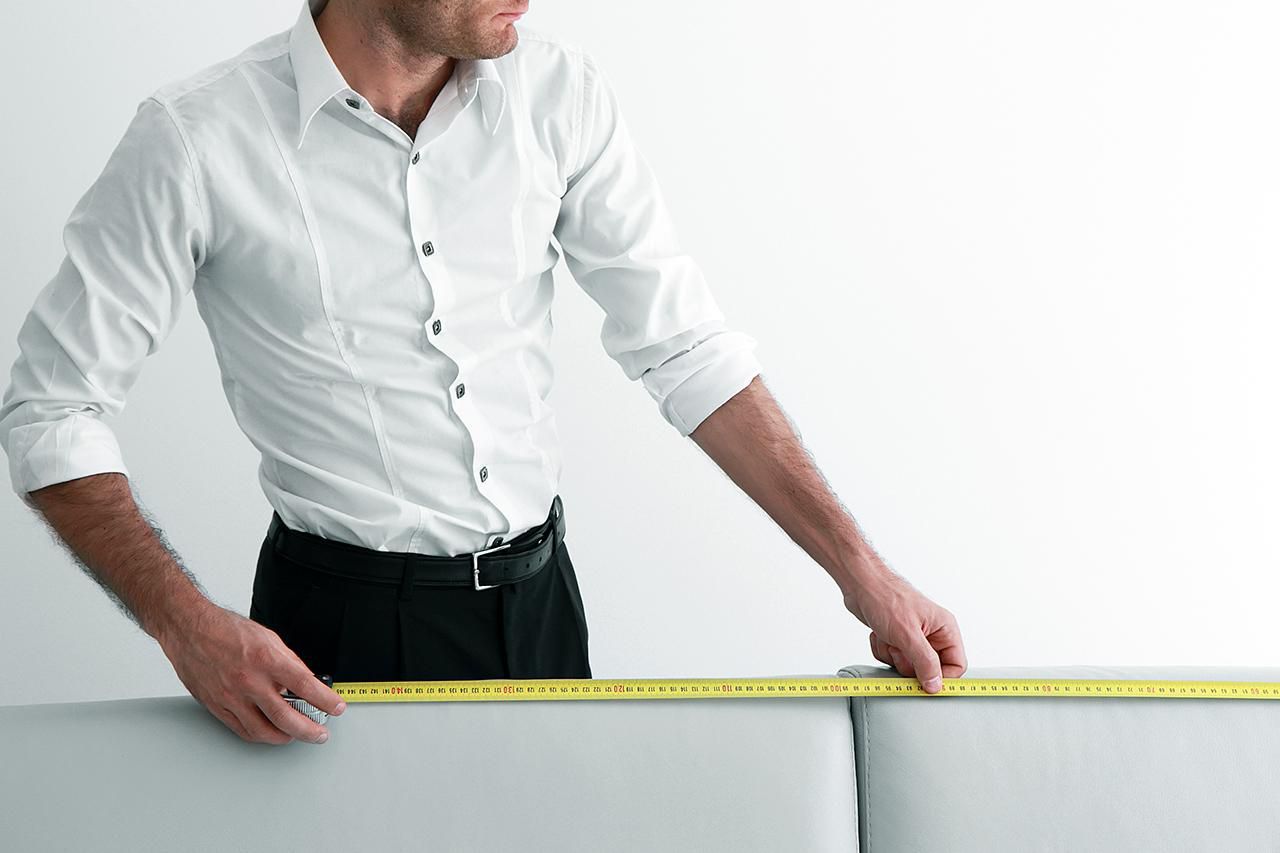 A Full Guide To Measuring Your Home For A New Sofa
Make sure to check that your new sofa can fit in your home before or shortly after you order. This means that if there are changes that need to be made to your order, we can help you and your order can be amended. If you leave it too late, your order may not be able to be changed.
What you need
First, make note of the dimensions of your new sofa-these can be found on the individual product pages on our website. Then, make sure you've got a measuring tape handy so you can check the sizes of the different parts of your house your new sofa will need to get through.
You could also use old newspapers or masking tape to mark out where your new sofa will be going, so you can see if there is room for it and space to move around it.
Can it fit through a door?
Next, check the doorway that the sofa will be coming through. You can do this by opening the door as far as possible and measuring the inside width of the doorway. After you've done this, compare this measurement to the height of your sofa.
Does it need to get up a staircase?
Measure the staircase's width, and if it has a narrow point, make sure to measure this section, taking note of any extra bannisters, railings or light fixtures. If your sofa's height is smaller than the width of the staircase, then it will fit. Ensure that there is enough space to manoeuvre the sofas at the top of the staircase too, and that it is possible to move it into the room. If there is a bannister or railing that will your sofa will need to be lifted over, measure the distance between the top of the bannister and the ceiling, and compare it to the height of your sofa.
Tip
Some of our sofas are come with a bolt-on arm option, so the arms can be removed to help them fit through smaller doorways. Speak to our friendly sales team for more information. The majority of our sofas can also have their legs removed, allowing for up to 15cm more room to go through a doorway.
Inside your home
Once your sofa is in your home, it might need to navigate through various hallways and doorframes to get to the room you'd like it in. Measure these at their narrowest point, and note down any possible obstructions such as sideboards, radiators, shelves and lights.
More things to note
If your building has a lift, measure its door height and width, and the inside of the lift's height, width and depth to make sure your sofa can fit in there if it needs to. If your new sofa won't fit through the front or back door, the delivery team may try to get it through vertically, so check that the door height is larger than your sofa's length.
For the size of your sofa's legs, you can check the dimensions on our website and use the "Carcass height without feet" measurement.
If everything is good to go, then you can go ahead and order on our website, or contact our sales team on 0161 737 1600. If you've already ordered, then you can sit back and relax, and wait for your new sofa to arrive. If you need to change your order, please email or call our sales team and they will be happy to answer any queries you might have.