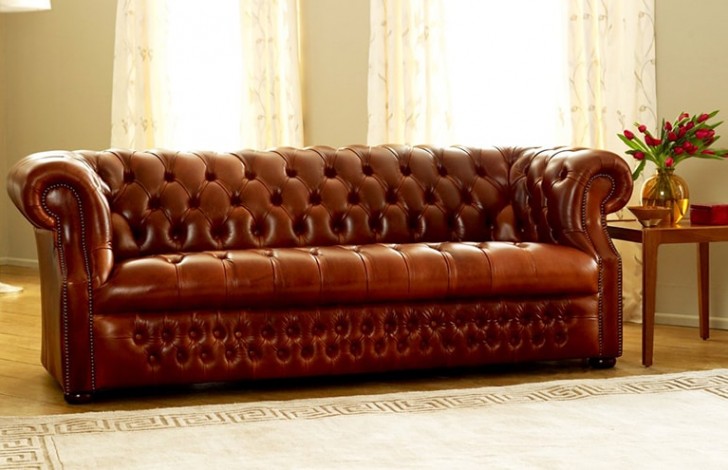 About the Chesterfield Sofa
The distinctive design of a Chesterfield Sofa is something that has been a popular style choice of people around the world for hundreds of years, but where did the design come from?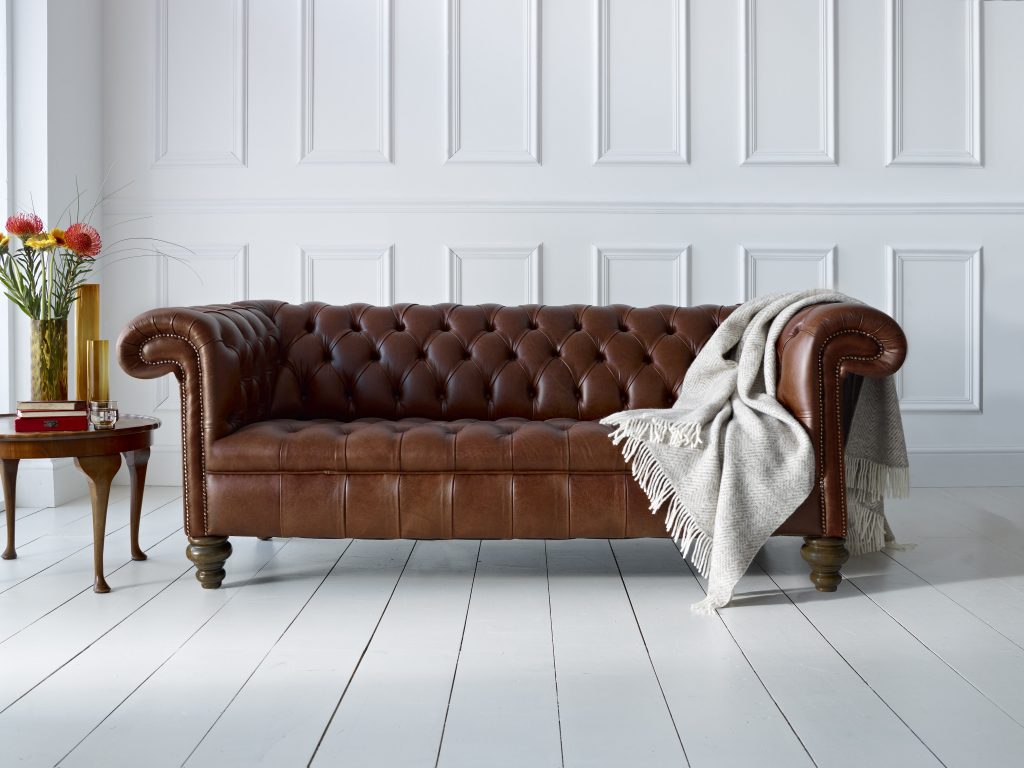 The original Chesterfield sofa was believed to be commissioned by Lord Phillip Stanhope, 4th Earl of Chesterfield, which explains where the name came from. Lord Stanhope wanted a sofa with intricate deep buttoning and a low seat, upholstered in quality leather which allowed gentlemen to sit comfortably upright and not wrinkle their clothing. After Lord Stanhope had asked for the first Chesterfield sofa to be commissioned, the iconic design was born, with its equally high back and rolled arms, pleated leather upholstery and sophisticated presence. It is said that Lord Stanhope was somewhat of a trendsetter during his time, so it wasn't long before the original Chesterfield sofa design caught on.
The Earl of Chesterfield was an admired politician, writer and public speaker, as well as a member of the wealthy upper class-so it's easy to see why he might have a sofa commissioned, and why it might become so popular.
The other reason why it became so popular also comes from an anecdote regarding Lord Stanhope. It's said that whilst on his deathbed, the Earl asked his butler to "give Mr. Dayrolles a chair". Lord Stanhope was referring to his Godson, Solomon Dayrolles, who was coming to visit his uncle in his last moments. Instead of passing a chair to Mr. Dayrolles for him to sit on, the butler interpreted it to mean that The Earl of Chesterfield wanted to gift his Godson the commissioned chair, made in the distinctive chesterfield style. The chair was then taken to Mr. Dayrolles' home, where he would host guests that went on to have similar pieces commissioned for their homes, which led to the design becoming an established feature in upper-class homes.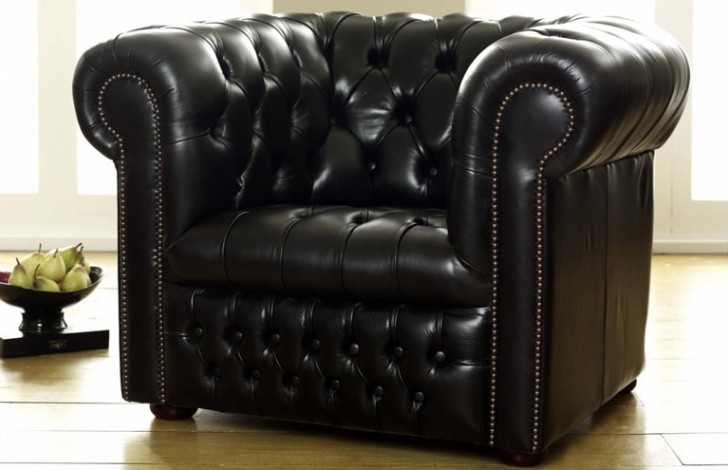 The deep-buttoning in chesterfield sofas was implemented by Lord Stanhope, as he would have unwanted guests come over to his home, and he made them uncomfortable so they wouldn't stay long. But now of course, these deep buttons are quite the opposite, as it's believed that during the Victorian era, the horsehair filling was replaced with something more comfortable. Springs were never used in early Chesterfield sofas too, as these weren't patented till 1828 and they eventually made their way into Chesterfields-making them a lot more comfortable.
Gentleman's clubs
The development in the comfort of the Chesterfield sofa meant that it became even more desirable for upper class homes and venues. The Chesterfield then became a mainstay in Gentleman's clubs across London, where rich men would come to socialise, drink and dine.
Sigmund Freud
Sigmund Freud was also known for using Chesterfield sofas in his practices, as he developed methods for psychoanalysis and shaped the future of psychology. Freud found that patients would speak freely and openly when comfortable, so it says a lot when his most famous sofa was a Chesterfield. Whilst shaping the future of psychology, Sigmund Freud also shaped the future of psychologist's furniture. Many in the field also adapted Freud's techniques and furnished their practices with Chesterfield sofas, and they are still a popular choice for therapists to this day.
If you want your own Chesterfield sofa, take a look at our range which includes chesterfields with button or cushion seats, Chesterfield sofa beds and even contemporary models.