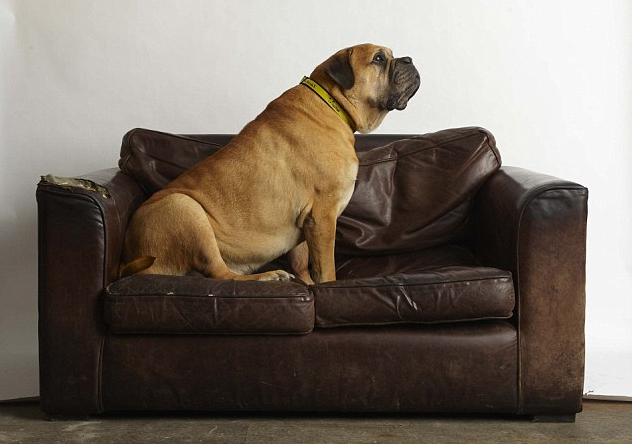 What does a sofa mean to you? Is it a place to sit comfortably but still upright, with friends or family by your side? Or do you have a sofa all to yourself, with room to lounge around in and, if you choose, to lie across the cushions instead of sitting?
The way you prefer to sit is just the start of your sofa story, but is the first factor in making sure you have the right sofa for you and the others in your household. Here are five more things to think about…
1. Settee Sitters
If you prefer to sit upright on your settee, there are still ways you can put your feet up – some sofas come with matching footstools, while others have built-in footrests.
Just exercise a note of caution before buying a model with only one footrest built in, as this could lead to considerable 'footrest envy' from the other occupants of your household.
2. Pooch Pamperers
Do you have pets who are allowed to relax on the couch just as much as the human occupants of the residence?
Various different fabrics can be better or worse suited to resisting scratch marks from claws, or to make the removal of pet hair easier, so keep this in mind when making your decision.
3. Younger Users
If pets pose a threat to the long-term health of your furniture, then so do children. Kids will find ways to sit on a settee that you would never imagine, hanging upside down with their feet against the headrest and so on.
Families with young children may want to opt for a heavier, more durable fabric, possibly wipe-clean, and in a colour that will not show stains too easily.
4. Sofa Sleepers
Are you frequently visited by groups of guests who outnumber your bedrooms? Don't face the ethical dilemma of giving up your own bed – let your sofa accommodate them instead.
Modern sofa beds can look just like ordinary couches, until they are pulled out to create a full-sized double bed, and they are just as comfortable as a 'real' bed in many cases too.
5. Furniture Fitters
Do you prefer your furniture to have a minimal physical footprint on your floor space? That doesn't mean compromising on seating space, necessarily.
Opt for a corner sofa to add a reasonable amount of extra seating to your room, while making the most of every inch of its corner space – ideal if your TV sits in pride of place at the opposite corner of the room.
Like us on Facebook and follow us on Twitter and Google + for all the latest news, offers and events.