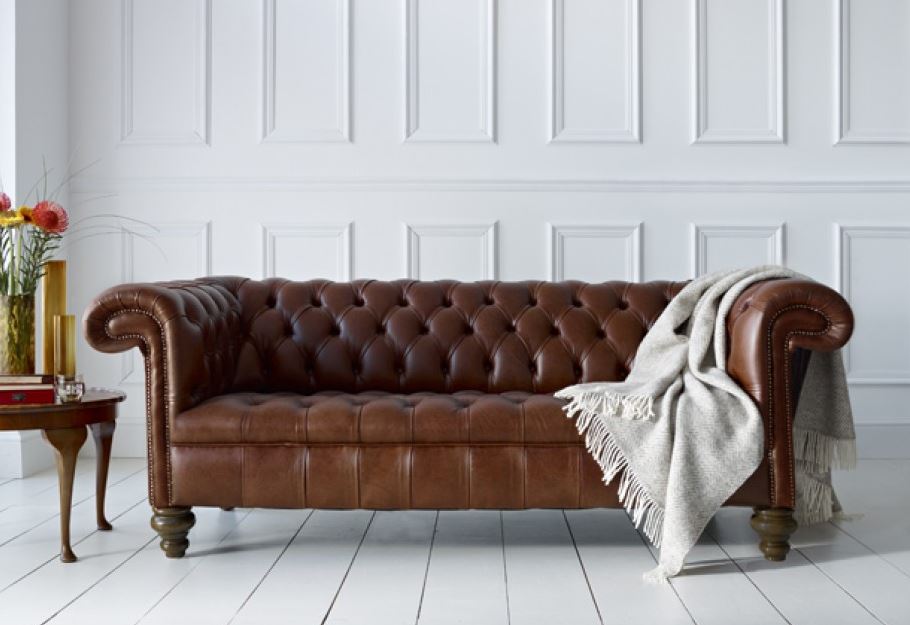 Sometimes snobby, sometimes informative, always influential – interior design style bible Elle Décor's select poll of international designers' expectations for 2015 colour trends in interiors is out.
But how do you match something as fleeting as a 'trend' with your favourite furniture and art pieces?
Continually redecorating and reupholstering is unrealistic, costly and time consuming but there are easier ways to combine classic style with these contemporary colours.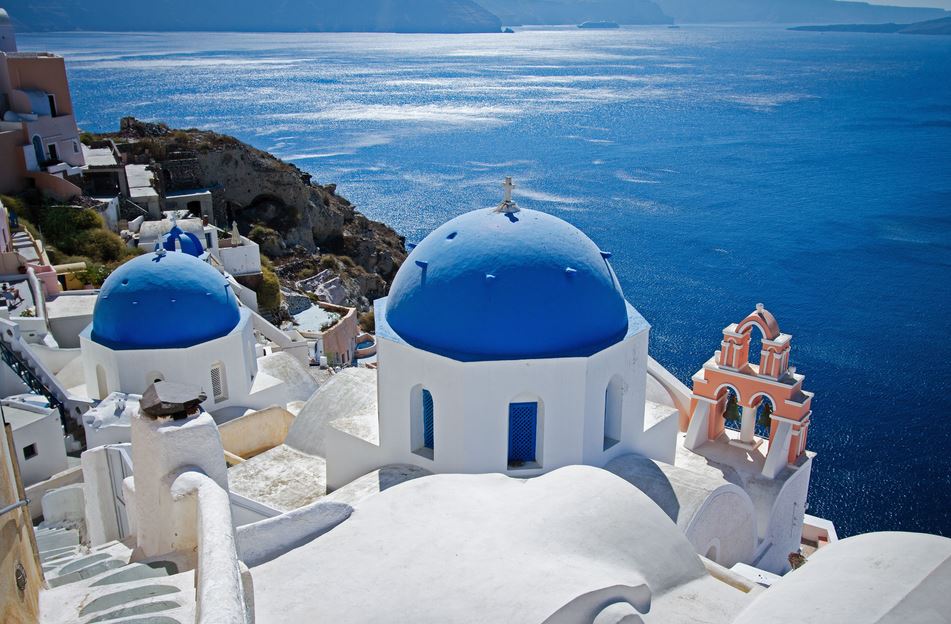 Greek Blue
A hue so striking usually more at home in Santorini than Salford can bring a touch of vibrancy to a more traditional room by pairing vibrant accent cushions or throws with a neutral leather wing chair or chesterfield sofa
Designer Sara Story recommends matching its depth with a subtler grey or pink for best results.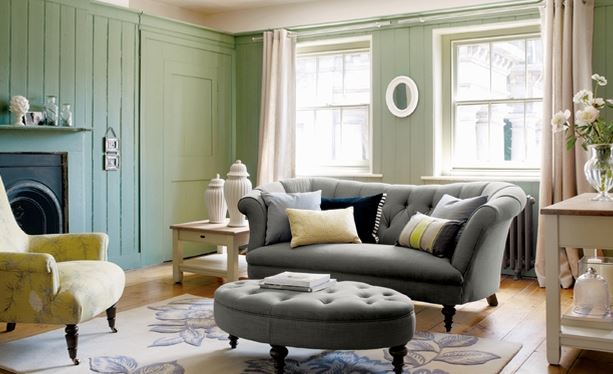 Olive Green
A shade more familiar to UK customers, particularly those of us who remember the 60's, is undergoing a renaissance, thanks to its warmness and earthy tones.
Its understated nature permits more visibility, so consider painting a fireplace or kitchen cabinets olive green, or investing in a statement piece of furniture such as a handmade vintage sofa.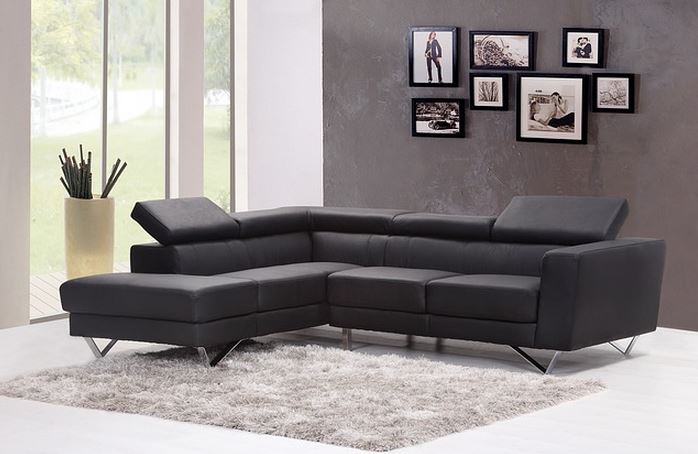 Neutral Grey
International designer to the stars Jeff Andrews tells Elle he likes to combine light grey walls and ceilings with dark charcoal doors.
That might work better in his California sunny stomping ground than here in cool Britannia but a soft grey interior can be warmed with darker fabrics and textures, like this black leather chesterfield.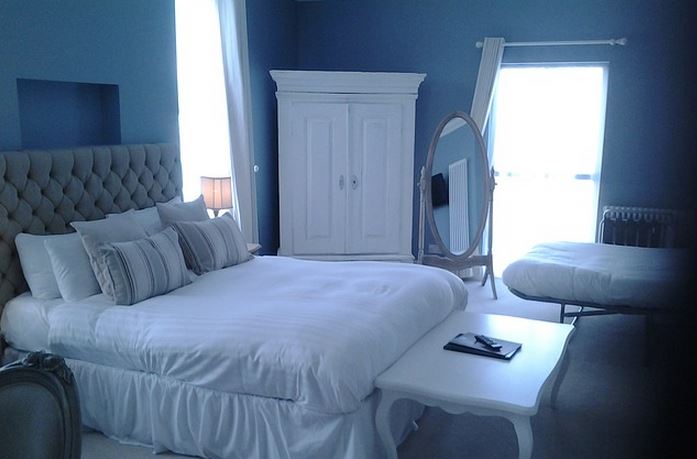 Gloss Blue
Another American current favourite that may need to be toned down a little for UK tastes, deep gloss blues work well in smaller flourishes with dark browns.
Think hardwood tables and antique leather sofas, balancing rich and traditional with shiny and new without assaulting the senses too much.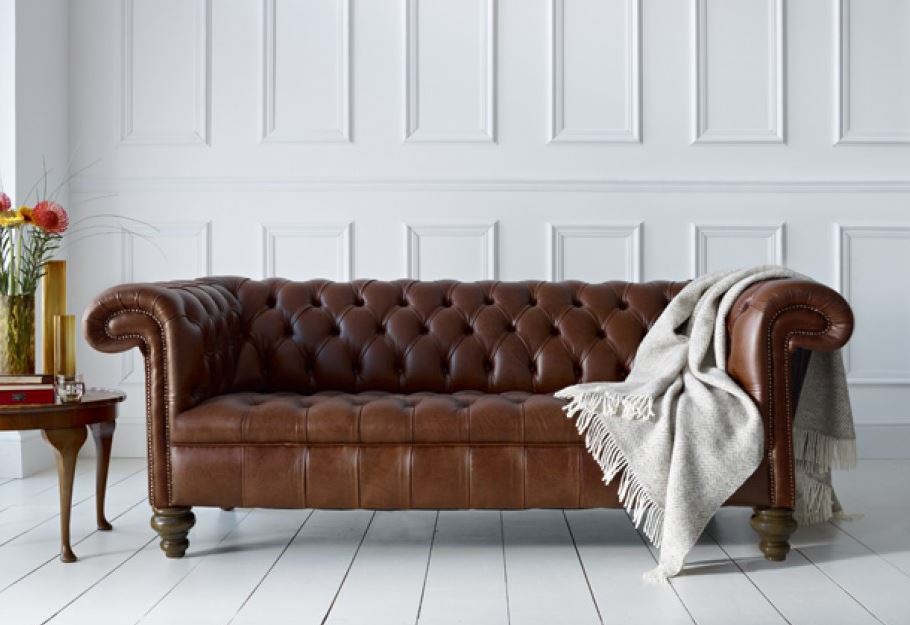 UK Design, Hand Made Quality
Regardless of whether you want a room international designers will approve of for 12 months or a space to stand the test of time, remember to retain your own sense of style and trust in craftsmanship over quick fixes.
A British classic like a leather chesterfield , made by experienced leather workers and machinists won't date like a colour trend and can always be given a new lease of life with new surroundings and accessories.
With a few hundred years of history to back it up, this is one trend that isn't going away any time soon.
Keep up with The Chesterfield Company on Facebook, Twitter and Google+.