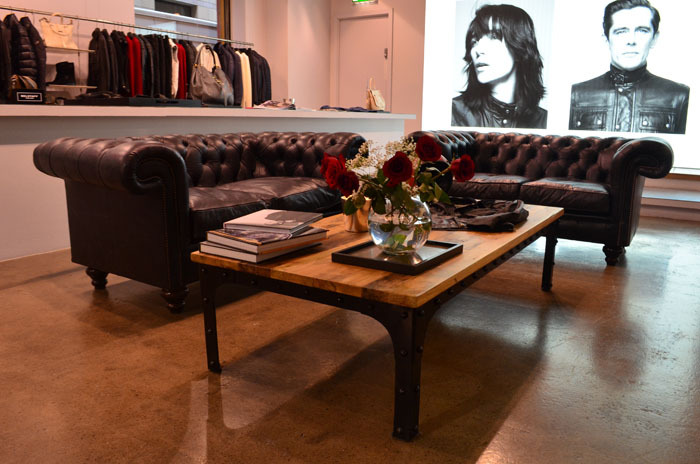 Our famous Chesterfield sofas often find homes far and wide, so when we are given the opportunity to provide them to local businesses, we are more than happy to do so! Last month we were contacted by the British clothing company; Belstaff, to manufacture two chesterfield sofas to fit in with their recently revamped Manchester store. We recommended the Paxton to reflect the effortlessly fashionable yet comfortable style that Belstaff is known for and they were delighted with the results.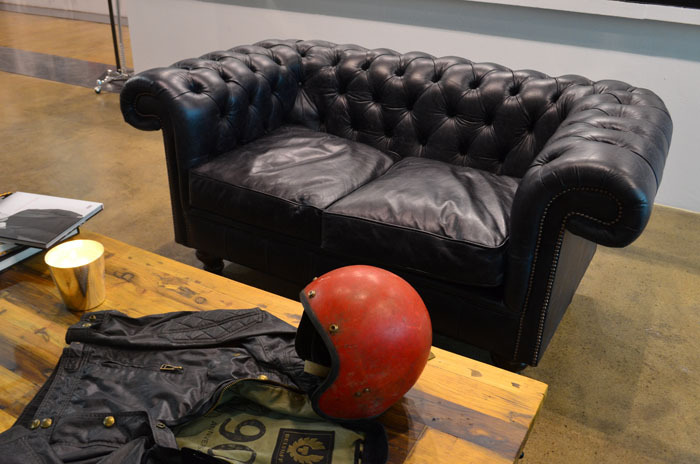 The assistant manager; Phil, gave us insight in to how the sofas now help them in the day to day running of the store:
"The new pieces compliment the new concept of the store in great harmony. We are extremely satisfied with the look, the structure and most of all the comfort of the Chesterfields. We take pride in giving the ultimate shopping experience and service to each and every one of our clients and having the new sofas in store gives the clients the opportunity to take time out from their day, relax and admire our collection and iconic pieces in store. Many clients enjoy a beverage whilst we choose pieces of the collection to present to them. And once the store is closed, myself and the team relax on the Chesterfields and have a catch up."
We are very pleased that the staff and customers of Belstaff Manchester are happy with the two Chesterfield pieces and hope that the employees of Manchester Belstaff continue to enjoy their new refurb!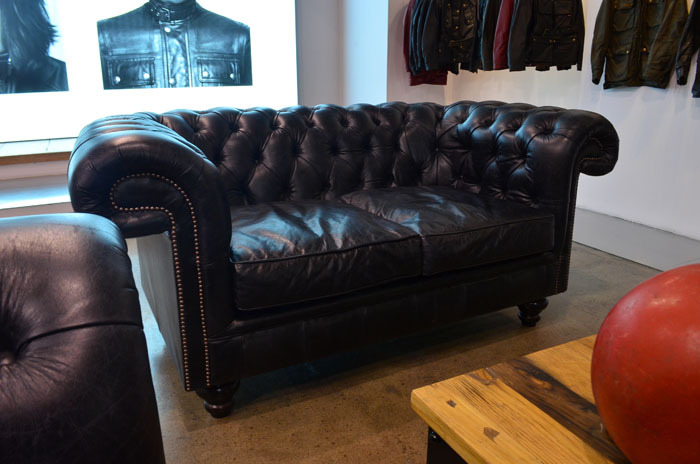 If you'd like to learn more about any of the information above or learn about The Chesterfield Company, please browse our website or call 0161 737 1600.
Alternatively, you can like our Facebook  page or follow us on Twitter for future updates.