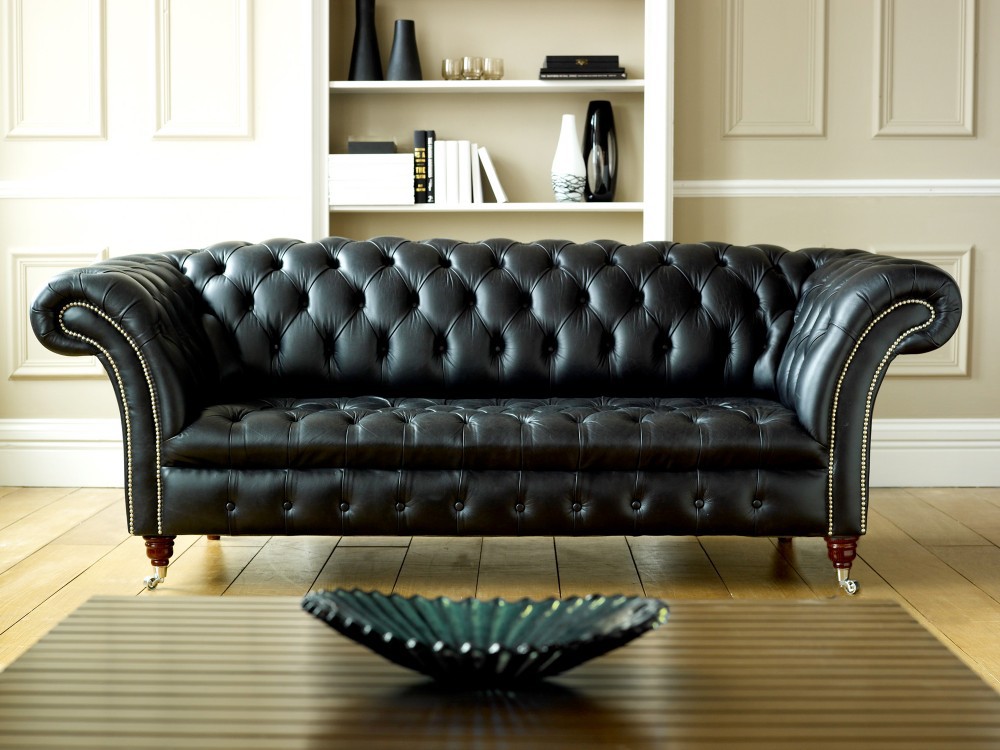 So you've decided on the design, the size, the filling… But there is one last decision to make in terms of your leather sofa – the colour. Or maybe you've had your lovely sofa for years and you are giving your flooring an update? But whether you are replacing your floor or choosing the colour for your leather sofa, we have popped a couple of tips below in hope to help you on your way to putting together your perfect living room (images of examples shown below).
Birch Flooring
More often than not, contrasting colours and tones suit one another rather than trying to make everything overly 'matchy'. As Birch is moderately cool toned, the perfect colour choice would be something warm with red tones, like our old vintage aniline in the colour 'Spice'.
Beech Flooring
This flooring choice is very popular and rightly so, as it is very versatile – there isn't really a colour that would look bad against Beech flooring but if you are looking for a colour to suit it perfectly a mid-toned brown would sit just right against the warm tones.
Cool Oak
Black leather sofas are extremely practical and a popular choice for many, but finding a floor colour to showcase your new piece can prove troublesome. We think that the grainy appearance of a cool toned oak floor perfectly complements a black leather sofa, giving your room just the right balance of light and dark.
Warm Oak
Although similar to cool oak, the colour of leather we feel best goes with a warm oak flooring option is a much lighter choice, such as our full grain leather in cotton seed. The contrast of the cool, light tones of the leather and the deep warms of the flooring will result in an elegant yet homely feel to your living room.
Walnut
This dark flooring option is anything but plain, and can actually be lots of fun. It is the perfect canvas to showcase a bold leather sofa choice, such as red, green or even a deep blue!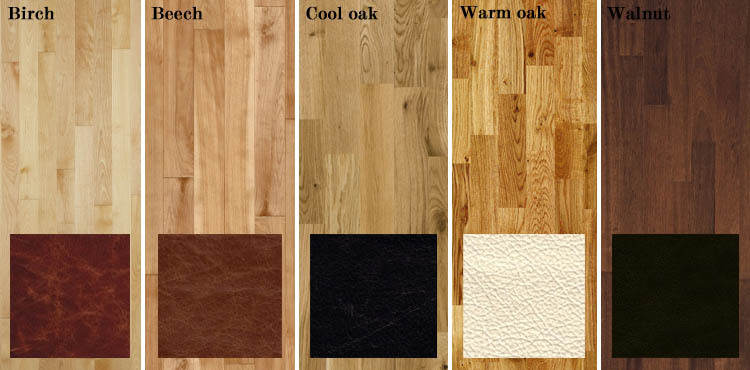 If you would like to order up to 6 free samples and a brochure from The Chesterfield Company, please click here