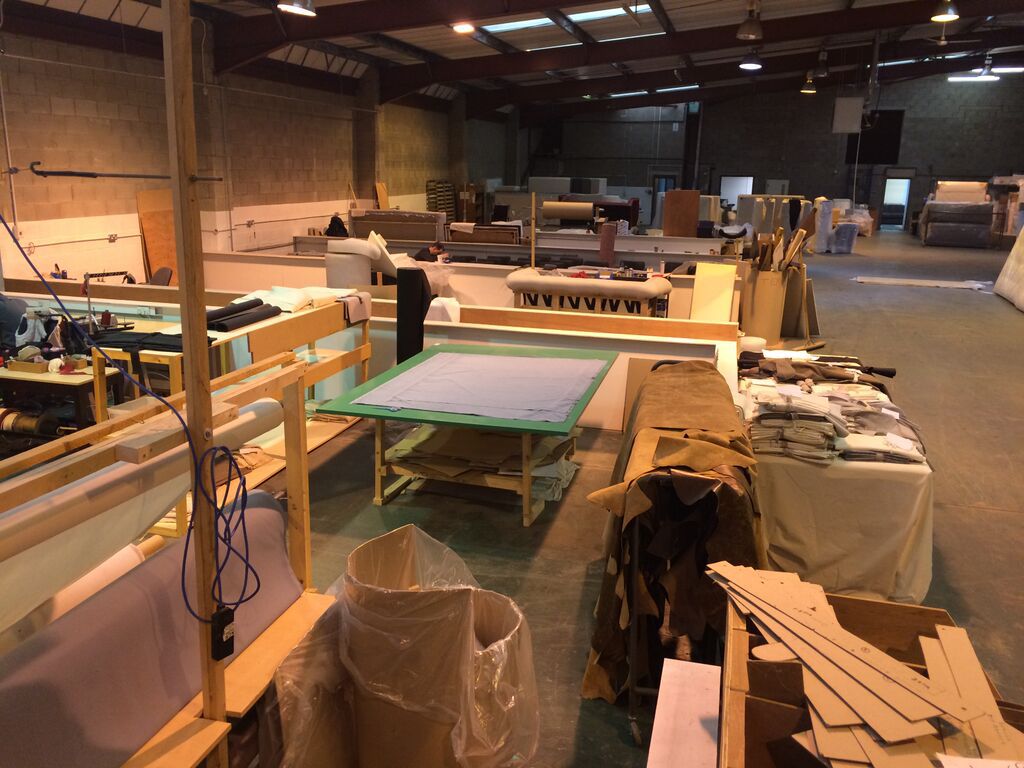 The Chesterfield Company has expanded its operation with the opening of a new factory in Blackburn.
The 1,912 square metre space will allow us to increase the number of quality, handmade Chesterfield Sofas as well as various other items of furniture including beanbags, footstools, arm chairs and sofa beds and much more!
There are currently 17 employees based at the new factory. This includes our production manager and coordinator, sales advisors, accountants, our floor manager, frame makers, sewers, wood machinist, frame assembler and an upholsterer. Our future plans most definitely include employing many more people as the operation expands.
We are proud to support the local Blackburn community and many of the people employed there live within just a few miles of the factory itself.
Dave Foster, Director of The Chesterfield Company is optimistic about the potential of this new space; "The building offers a lot of factory floor space, which will enable us to both store and manufacture products. As we now have the room for lots of different production areas, this will ensure that we can consistently make our products to the highest of standards, as quickly as possible. There is a lot of room in the building to accommodate our immediate growth plans, and to allow further expansion in the foreseeable future."
As well as the new Blackburn factory, we also have another factory and a showroom based in the Pendleton area of Manchester, where customers can see the quality of our products first hand.
Our long history in the sofa manufacturing business, has already been in operation since 1951 and since then we have created thousands of handmade, bespoke Chesterfield leather sofas for many satisfied customers up and down the UK and even as far afield as Japan! With the opening of this new factory, we hope there will be no signs of slowing down in the future – and we eagerly await the journey that lies ahead.
There is still lots to be done – but we've included a couple of photos to show the space as it is now and will be posting updates as the factory and offices develop in the future. As you can see below, our deep buttoner, Jonny, is already working hard finishing off one of our famous Chesterfield sofas…