When somebody says 'chair' you probably have a fairly fixed image in your mind – four legs, straight back, upholstered seat – and variations on that such as armchairs, sofas, tub chairs and stools typically don't depart too far from the basic shape.
But there are some very inventive designs out there, built for pure relaxation, and here are five of our favourites.
1. mottoWASABI – Hanabi
Hanabi was designed by Yuki Abe in 2005, and is a cross between a bean bag and an implosion in a pillow factory.
The basic Hanabi is designed to function as a chair, but several can be attached together to create a sofa – each module consists of several fabric bags filled with polystyrene pellets, giving it a pillow-like appearance that cries out for you to take a nap.
2. Anne Lorenz – Couch Sleeper
So simple, you'll wonder why nobody thought of it before, but Couch Sleeper is the brainchild of designer Anne Lorenz.
It's a chaise, with a cushioned seat – but unzip the cushion and it transforms into a sleeping bag.
"The design is based on the notice that people always use a blanket while lying on the couch," Ms Lorenz explains on her website. Ingenious simplicity.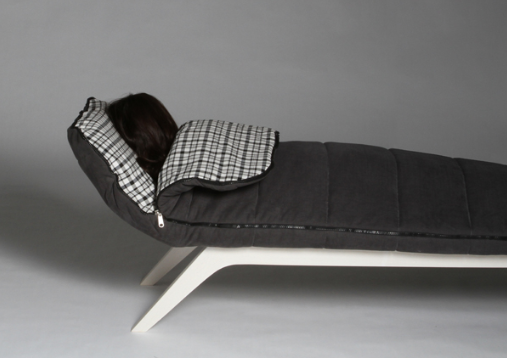 3. Animi Causa – Feel Seating System
Don't be put off by the slightly industrial-sounding name of this one; it's a load of upholstered balls (120, in fact) fastened fairly loosely together.
That means you can reconfigure its shape to provide support in different places, perfect if you find most chairs or sofas don't let you sit in the positions you like best.
4. Daisuke Motogi Architecture – Sleepy Chair
A Futon-like fusion of chair and blanket, the Sleepy Chair looks like something out of The Princess and the Pea.
This fairytale design is sadly just a prototype from 2010, but its many-layered cushion looks soft enough to sit on for a very long time.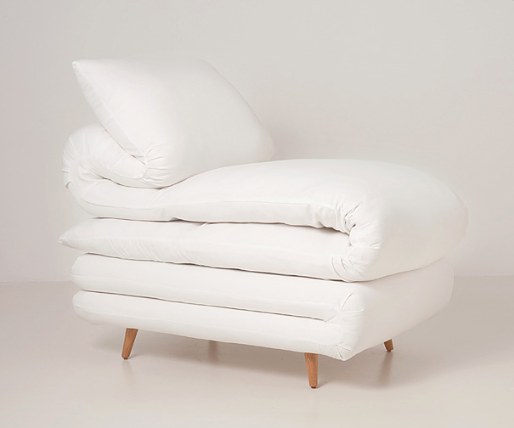 5. LK Hjelle – Enveloppe
They call this one 'Enveloppe' but it's really a sofa that can give you a hug.
LK Hjelle's description of Enveloppe states: "A soft and cozy nest with loosecover," and that loose cover means you can curl up on the sofa while the end cushions curl around you.
No need for a blanket – just wrap (or 'envelope'…) yourself in the soft, warm, cushiony goodness, which you'll be glad to hear is also washable.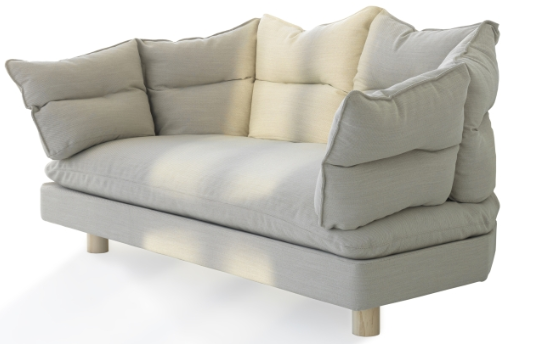 Like us on Facebook and follow us on Twitter and Google + for all the latest news, offers and events.